The Gorge MTB Park, Nelson - 70km of NZ's top trails!
"Everything about the Gorge was top notch!! The staff, tracks, huts, and transport were so bloody good!" Matt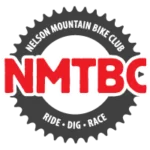 Situated just south of Nelson, deep in the Wairoa Valley, 'The Gorge' is home to over 70km of world class hand-built single track. Trails start at grade 3 and go all the way to grade 6. You will get almost 1000m descending on every top to bottom run! Check out the most 'backcountry' feeling bike park in NZ.
The Gorge is operated by the Nelson Mountain Bike Club (NMTBC) for the benefit of our members and guests. To maximise your Nelson riding experience and gain member discounts, please become a member. NMTBC manage and maintain the trails and accommodation with a small crew and a large number of  club volunteers. Check out the current projects and how you can help.
Who can ride at The Wairoa Gorge?
Most intermediate mountain bikers can find lots to enjoy at The Gorge. Yes, in the early days most of the trails in the bike park were pretty difficult, but we've been working hard to build trails more suited to the average rider. Our trail builders have also made sure tracks are true-to-grade. You shouldn't get any nasty surprises at The Gorge.
These days the breakdown of our mountain bike trails is roughly:
21% Grade 3
52% Grade 4
23% Grade 5

4% Grade 6 

We have a wide variety of trail styles from smooth, bermed and flowing to steep, rocky and loose. Keep in mind that most of The Gorge is hand built, so many of the trails are narrower than you might find at other bike parks.
To make things easy we also have 13 routes that link up trails of similar grades from the top of the park to the bottom. On average, including uplift, routes takes about a hour to complete.
Find out more about our mountain bike trails and routes.
EVENTS AND SPECIALS
We have lots of exciting new options and specials coming up over the next few months. Check out our Events and Specials page to find out more!